10 x 30 Tent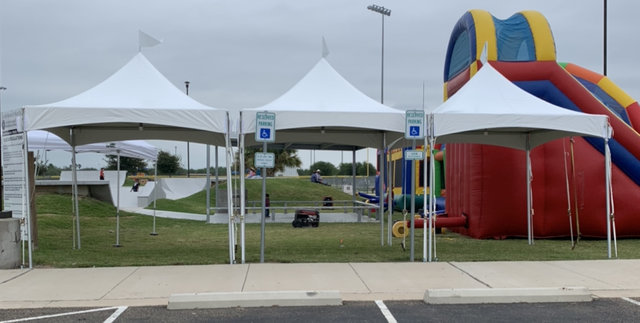 $295.00
Please call our office to reserve this item.

Description
Area: 300 sq. ft.
Seating Capacity:
Standing with Coctail Tables: Approx. 45
Seated at Banquet Tables: Approx. 30-37
Seated at Round Tables: Approx. 30
Seated in Rows, Theater Style: Approx. 48
Additional 30% fee for set up and delivery for certain areas. Call for more details.