Petting Zoo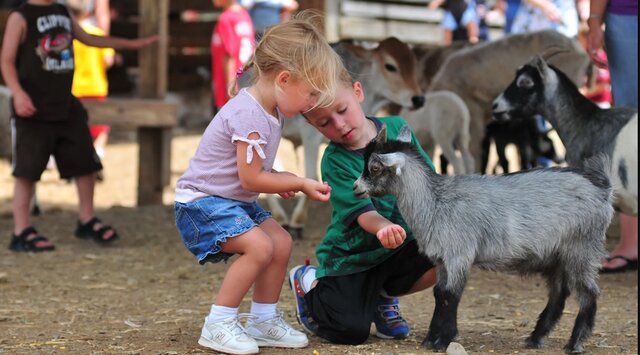 $695.00
Please call our office to reserve this item.

Description
Welcome to our delightful Petting Zoo category, where you can find a wide variety of adorable and friendly animals for an unforgettable experience!
Our Petting Zoo offers a unique opportunity to interact with a range of animals, providing both entertainment and education for visitors of all ages. Step into our Petting Zoo and be greeted by a menagerie of furry, feathery, and sometimes scaly friends. From cuddly rabbits 🐰 and gentle goats 🐰 and playful piglets 🐷 there is something for everyone to enjoy. Our Petting Zoo which includes Piggies 🐷 Rabbits 🐰 Goats 🐐 Llama 🦙 Geese Tortoise 🐢 Mini Cow 🐄 Mini Pony 🐎 and Chickens 🐓 is carefully curated to ensure the safety and well-being of our animals, allowing visitors to get up close and personal in a controlled and supervised environment. Interacting with animals has been proven to have numerous benefits, including reducing stress and anxiety, promoting empathy and compassion, and fostering a sense of connection with the natural world.
Our Petting Zoo provides a hands-on experience that allows visitors to touch, feed, and learn about the animals, creating lasting memories and a deeper appreciation for wildlife. Whether you are a parent looking to introduce your child to the wonders of the animal kingdom or an animal lover seeking a fun and interactive experience, our Petting Zoo is the perfect destination.
Our knowledgeable and friendly staff are always on hand to answer questions and provide guidance, ensuring a safe and enjoyable visit for all. So come on down to our Petting Zoo and embark on a journey of discovery and delight. Experience the joy of petting and interacting with our charming animals, and leave with a renewed sense of wonder and appreciation for the incredible creatures that share our planet.
The price shown is for 2 hours of fun petting. Additional hour start at $195